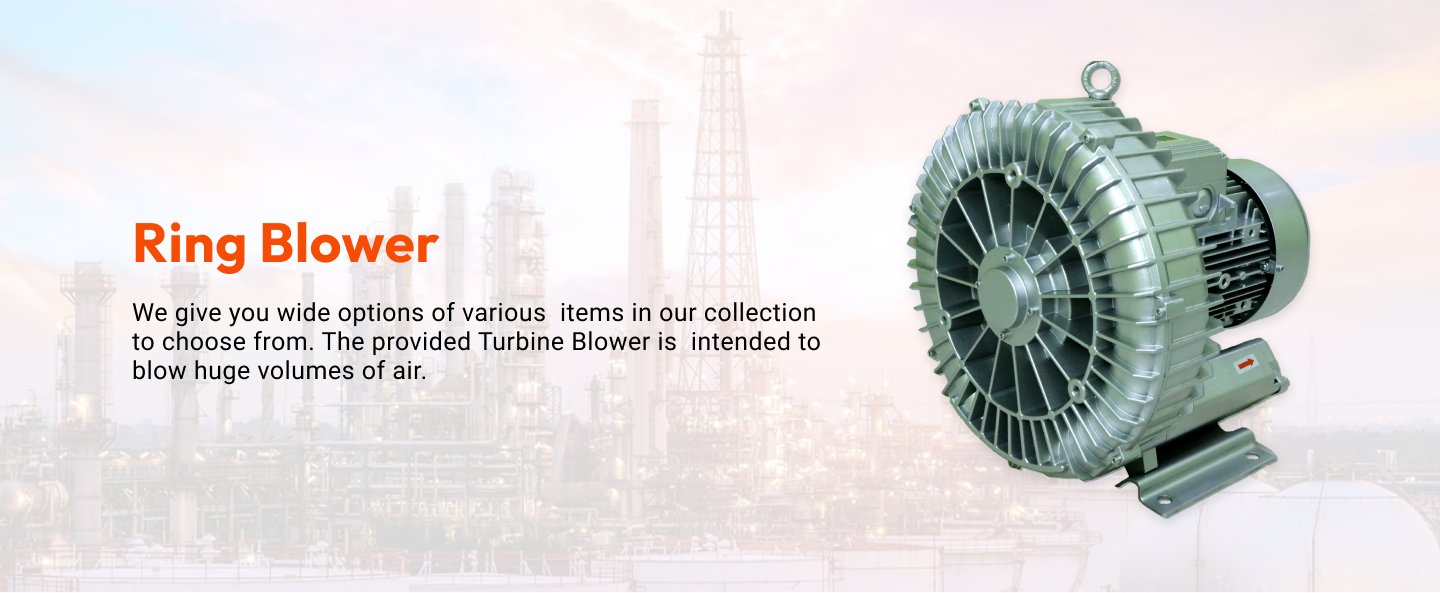 About Our Manager
The company is managed by Mr. Mahendra Soni- an extremely talented and experienced businessman. He has an in-depth knowledge of the science of Vacuum technology, its application in business and industry. His business acumen and business foresight has helped the company to exceed its clients' expectations. His inspiring presence instills positive energy among the team members prompting them to work relentlessly towards 100% client satisfaction.
Our Product Range

The company has all the resources to design, develop and supply a variety of vacuum equipment in different specifications including different horsepower capacity. Each and every equipment is manufactured in different versions and models; to match up with every requirement arising at client's end. The complete product range is listed below:
Carbon Vanes
Dry Vacuum Pressure Pump
High Output Vacuum Pressure Pump
High Volume Vacuum Pressure Pump
Industrial Air Blowers
Industrial Vacuum Compressor
Industrial Vacuum Pumps
Pumping Equipment
Ring Blower
Side Channel Blower

Steel Vane Pumps
Turbine Blower
Vacuum Blower
Vacuum Compressor
Vacuum Pressure Pump
Vacuum Pressure Pump Head
Vacuum Pressure Pump Ye-10f
Vacuum Pressure Pump Ye-530
Vacuum Pump Head
Our Specialization: Vacuum Blower
The company with years of experience, has become specialized in manufacturing Vacuum Blower & Side Channel Vacuum Blower, as well as upgrading the features of these equipment in timely basis. The utility of these blowers lies in creating vacuum between two regions of a pump. The vacuum pumps are designed and marketed under two categories - Trapping Pumps and Transfer Pumps. Also called kinetic pumps, transfer pumps imparts momentum of gas, which is pushed in a way that gas continuously transfers from inlet to the outlet of the pump.

Application Areas
The vacuum blower, pumps and accessories are utilized in the areas, mentioned below:
Beverages
Cement
Conveying, Packaging & Filtering applications
Dairies
Distilleries
Drugs & Pharmaceuticals
Fertilizer
Food

Electrical & Electronics
Laboratories
Hospitals
Petrochemicals
Printing and packaging machines
Steel
Process industries
Thermal Power Stations
Their application in chemical and industrial machines meet the process demands of Filling and Transferring.
Quality

As an quality conscious entity, the company offers vacuum blowers, turbine blower, ring blowers and others; which are compatible with international standards. Superior grade raw material are utilized for keeping the product range at par with international quality parameters. To assure the credibility of complete range, it undergoes several in-house quality examination tests, that are performed by experts using several testing instrument. The pumps are inspected and tested to assure they meet the exact demands of the defined industrial processes.

Infrastructure

The company has well-developed infrastructure in industrial hub of Faridabad, Haryana. The factory is equipped with modern, semi automatic production machinery for the production of optimum quality vacuum blower, ring blower and associated accessories. Using the technology and leveraging their skills and knowledge, the experienced team of professionals produce up to 90 units of industrial vacuum pumps per month. The streamlined production process ensures maintenance of quality and performance standards in our pump range.

Research and Development

At in-house R&D facility, an expert team of professionals are employed for the role of market research and up-gradations in production process and product. Apart from updating the features of existing pumps, these personnel also come up with new range of pumps as per changing process requirements. The research professionals keep an eye on all minor and major developments of this sector of market and accordingly keep ensuring the better functionality standards in range. These professionals to keep the production personnel updated with changing market trends, provide internal training sessions.

Team

With the support of a team of highly experienced personnel in our overall business affairs, the company is meeting the market demands. Every department has its own set of personnel, for instance, designing department has designers; manufacturing department has engineers and technicians; R&D department has R&D personnel, etc. Customer care executives and after sales service staff are responsible to constantly keep the track record of customers response and feedback regarding the products and services the company deliver. Their continuous efforts in doing their job right, while in sync with associated departments; has helped in executing and complete every order on time.

After Sales Service

To make sure the clients are satisfied with our pumps and services, after sales support is provided. The company has employed a team of experienced customer care executives and after sales service personnel; to handle the installation, commissioning, maintenance and replacement work of pumps. Following effective after sales service techniques and tactfully handling the queries of customers, they are rendering optimum satisfaction to them. The services which offer are:

After sales support

Maintenance of feedback record